"We have been working with TCS for 9 years; we consider TCS a key partner and resource who provide the telecom industry expertise to help us effectively manage our telecom spend. Their attention to detail and attentiveness to cost containment is exceptional and a key differentiator."
Greg Saltzman
VP Information Technology
Circor International, Inc
.
Michael Mun
Director of IT Infrastructure
Circor International, Inc.
Graham Marks
Director of IT PMO and Compliance
Circor International, Inc.

"TCS takes the initiative on all telecom projects. They consistently deliver well planned proposals and follow up to ensure they are delivered accurately and in a timely manner regardless of the size of the effort. In addition, they are a valuable partner working directly with our other partner organizations for integration projects requiring coordination with the networking and telecommunications providers. Their deep knowledge of the industry and technology positions them to uniquely support our business."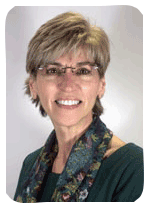 Susan Kifer
CIO & Vice President IT Customer Service
Simonds International


"TCS of America has been an asset to our company in every sense of the word. If your company is seeking a professional organization to assist you in contract review, contract negotiation, and the recovery of incorrect charges, I highly recommend TCS of America."
Wayne Kenworthy
Director IT Operations
Hayward Industries Inc.